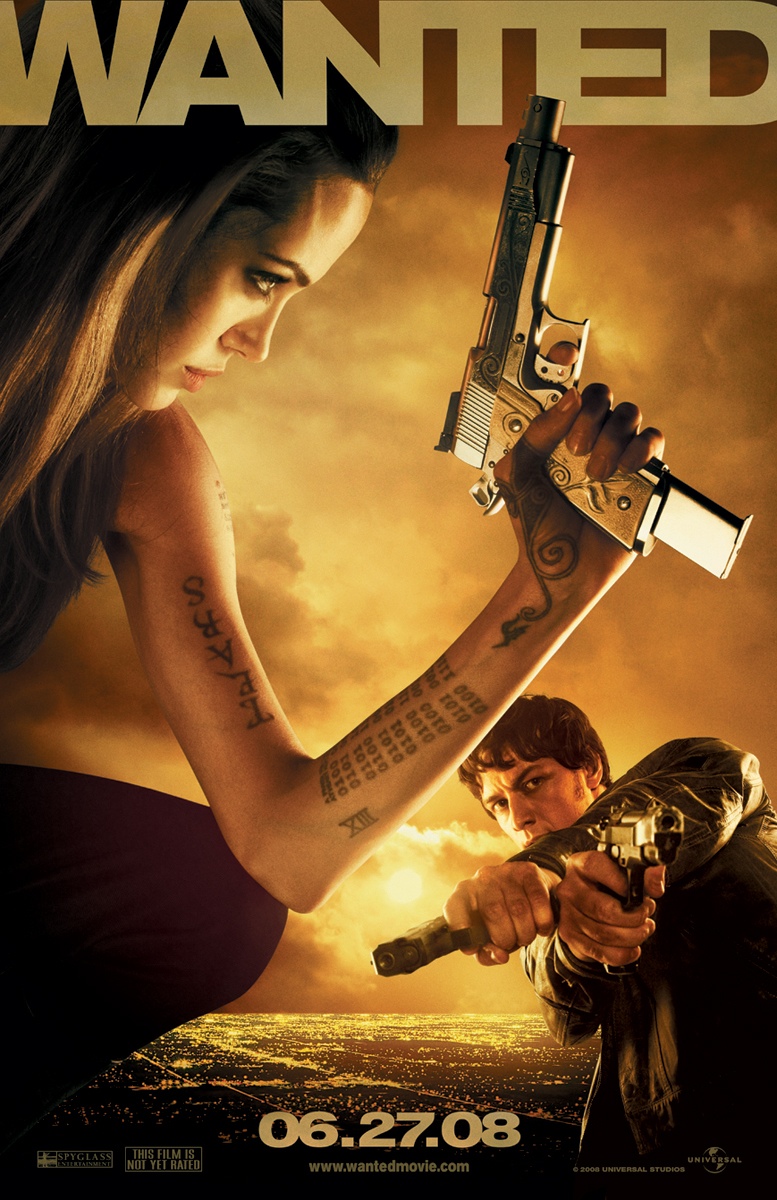 I first saw the Wanted movie trailer on a large LCD screen in an appliance store. The movie trailer was good and I was mesmerized by all the action and of course, Angelina Jolie. No, it's not the lesbian kind of admiration but more of like, "God! She's so beautiful I want to be like her!" Anyways, after seeing the trailer I was all set to watch it in the theaters. My boyfriend also felt the same way after seeing the trailer.

So, is the movie any good you ask? It's a flat out no. It seems that they have packed everything that is good about the movie on the trailer so the rest of the movie is just crap. The story fails to give the movie any direction and seems to be written by a sixteen year old. There's a twist in the end but you'll guess what it is about midway through the movie and like I said, all the good actions scene are already packed in the movie trailer so everything else is boring.

If you're an Angelina Jolie fan then just wait for this movie to come out on DVD or Blu-ray and if you're not a fan at all, then just avoid this one like the plague.